Programs
Texas based Police-Support Organization strives to honor the sacrifice of our Fallen Heroes by supporting their families with financial assistance, access to resources, and more
Officer Support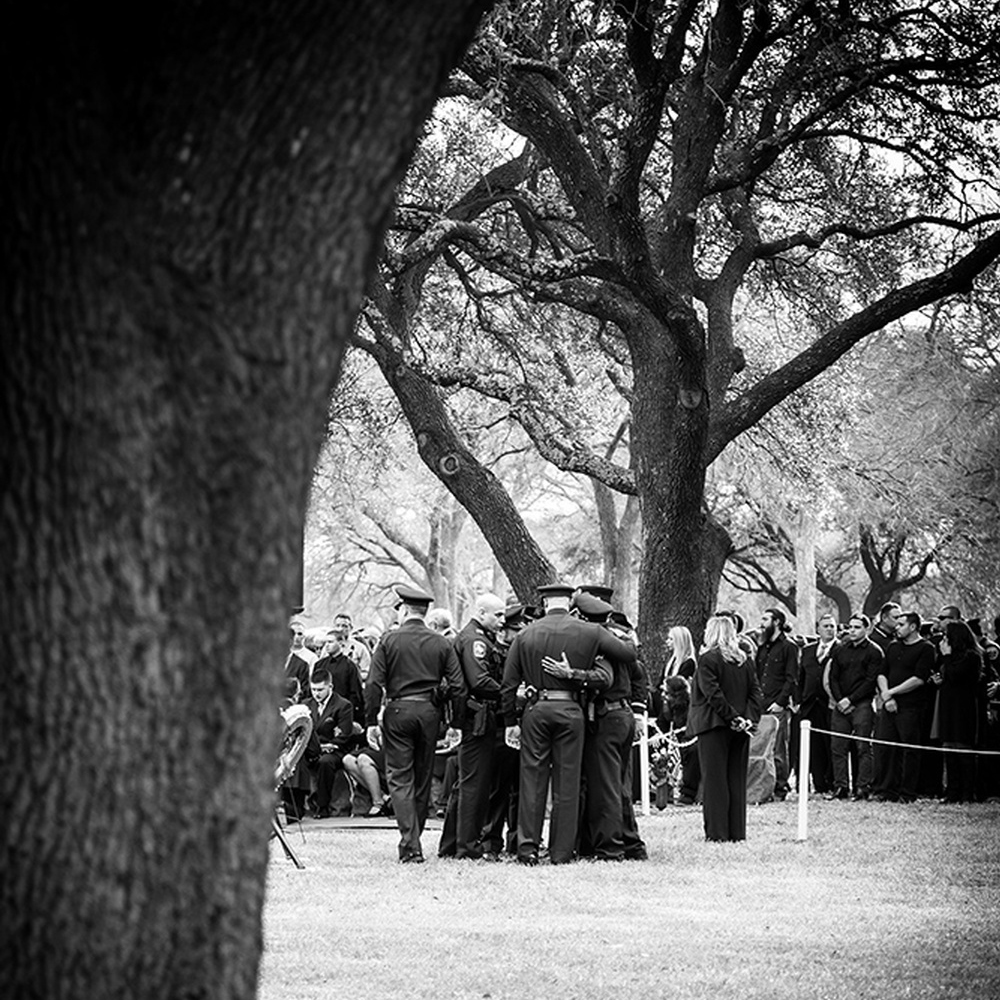 Officer support for fallen officers refers to the various forms of assistance and care provided to the families, colleagues, and loved ones of law enforcement officers who have died in the line of duty. When an officer dies while on duty, it can have a significant impact on the entire law enforcement community, and the process of grieving and healing can be challenging for those left behind. Officer support for fallen officers can include a range of services, such as providing emotional support, financial assistance, and practical help with funeral arrangements and other logistics. Police departments and law enforcement organizations often have specialized units or programs in place to offer support to the families and colleagues of fallen officers. Additionally, peer support networks and mental health resources may be made available to help officers cope with the loss of a colleague or friend. The goal of officer support for fallen officers is to ensure that those who have sacrificed their lives in service to their communities are honored and remembered, and that their loved ones receive the care and support they need during a difficult time.
Community Engagement
Police community engagement refers to the various activities and initiatives undertaken by law enforcement agencies to foster positive relationships and improve communication with the communities they serve. This can include a range of strategies such as community policing programs, citizen academies, youth outreach programs, public forums, neighborhood watch programs, and more. The goal of police community engagement is to build trust, increase transparency, and enhance cooperation between law enforcement agencies and the community, which can ultimately improve public safety outcomes and reduce crime. Effective police community engagement is a key component of community-oriented policing, which emphasizes collaboration and problem-solving between police and community members to address local issues and concerns.
Awareness
Raising awareness of officer safety is a crucial step in ensuring the safety of law enforcement officers. This involves educating the public, as well as officers themselves, on the risks and dangers that officers face in the line of duty. Some key ways to raise awareness of officer safety include:
Working with agencies to provide training: Law enforcement agencies can offer regular training sessions on officer safety, including tactics for responding to potentially dangerous situations and ways to minimize risk.
Sharing statistics: Sharing statistics on officer injuries and fatalities can help to underscore the importance of officer safety and highlight the need for ongoing efforts to protect officers.
Communicating with the public: Law enforcement agencies can communicate with the public through community outreach programs, social media, and other channels to promote awareness of officer safety and encourage support for officers.
Providing equipment and resources: Providing officers with appropriate safety equipment and resources, such as body armor, radios, and emergency medical kits, can help to minimize the risks they face in the line of duty.
Overall, raising awareness of officer safety is a critical step in ensuring the safety and well-being of law enforcement officers, and requires ongoing efforts and collaboration between law enforcement agencies, officers themselves, and the communities they serve.
Police Survivors Dinner
Each year, the Texas Fallen Officer Foundation hosted a private event in celebration of police widows in Texas.
In recognizing that Christmas is the most difficult time of the year for these families, we bring all of them together to allow them to socialize and enjoy holiday gifts and dinner. This event helps families cope with their losses and reminds them that they are not forgotten.